Your unforgettable event is one click away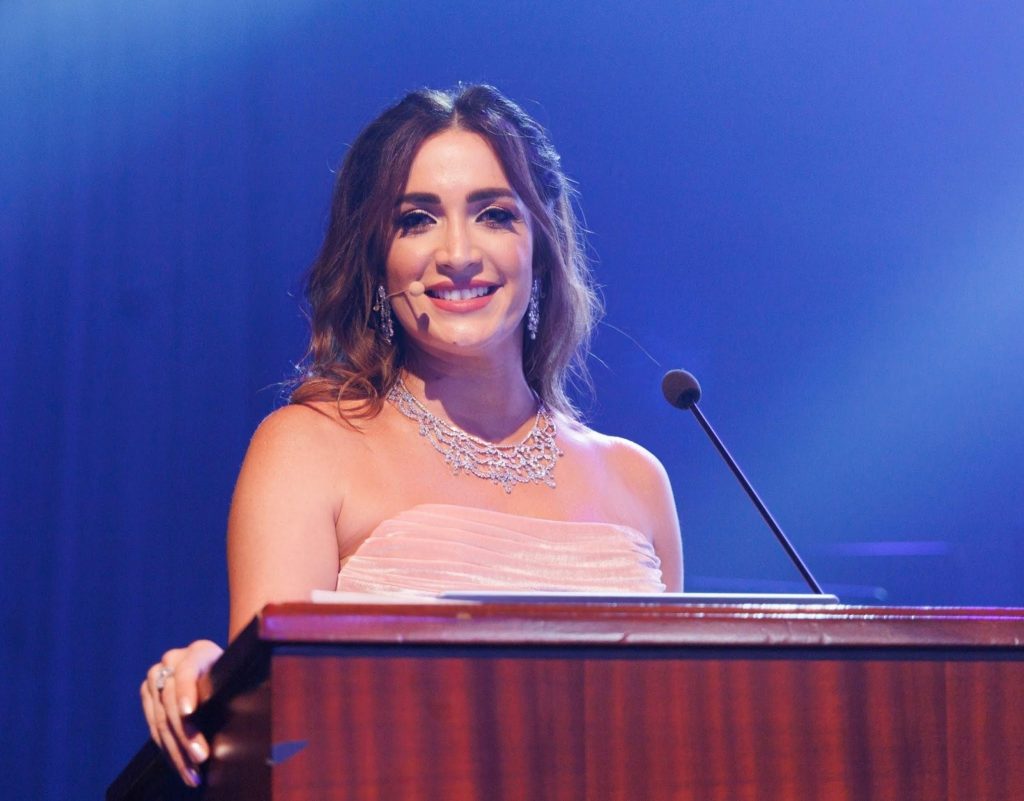 Background
Canadian
Lebanese
Regional and
International brands
Johnny
Your passion radiates when you are on stage, and every time you manage to add a new and unique taste to all our events
Johnny
Marketing Consultant for DAFZA
Kevin Fang
I worked with May on many important projects in the past. I am impressed by her all rounded personality and a great sense of humor. She is always committed, reliable, and most importantly passionate about her presenting work.
Kevin Fang
Executive Director, Public Safety Sector
Omran Youssef
Your passion radiates when you are on stage, and every time you manage to add a new and unique taste to all our events
Omran Youssef
CEO, MyHubber
With over
200 000+

Attendees
The field has allowed me to have indepth knowledege about:
During the past decade, I was able to master the following skills
As an internationally renowned public speaking expert, moderator, and facilitator, May is committed to empowering individuals and organizations to achieve their communication goals through impactful and effective delivery. With more than 20 years of experience working with a diverse range of clients across industries such as media and entertainment, technology, real-estate healthcare, automotive, sports and government, May has acquired a reputation for being a highly sought-after thought leader.
With an innate ability to tailor their delivery style and content to suit any event objective and audience requirement, May has become an expert in both controversial and trending topics that resonate with local and regional audiences alike. She have had the privilege of working with some of the world's most renowned organizations, including Neom, GITEX, Henkel, Porsche, Nissan, Volvo, Dubai Airports , Dubai Airport Freezone Hyundai,Etisalat, Emaar, Dubai Holding,Nakheel, Damac, Azizi, Unilever, Huawei, Juniper, FIFA, Emirates NBD, Mubadala, Pierre Fabre, Mobil, UAE Cycling Federation, LG, JLL, Expo 2020, G42, Dp world, Honor, Guinness World Record, Aster, Acer, and Taweeq Petroleum, Adnoc, SEWA Energy Itihad Airlines, Turkish Airlines , Qatar Airlines , Step Conference ,Ducab, Reel Cinemas, Kidzenia Carolina Herrera. (click here to see more companies | worked with)
With a portfolio of over 1000 live events as a moderator and facilitator, May has established herself as a leading authority in transforming any event into an unforgettable experience. In addition to their work as a public speaker and event moderator, she is highly skilled in delivering workshops, team building sessions, and public speaking training.
May values every connection made with the people they work with, and their unwavering commitment to delivering high-quality results fuels them to continue making a lasting impact on individuals and organizations alike. Choose her as your trusted partner in achieving your communication goals, and unleash your full potential today.